The Elovitz Lab supports several translational research studies. These large cohort studies are centered on reproductive age and pregnant individuals to advance our understanding of reproductive, maternal and child health. These studies are unique in that they serve to not only address biological underpinnings of health and disease but also the individual and societal factors that influence those biological processes.
Preterm Birth
Preterm birth, whether a spontaneous delivery or a delivery due to medical complications, occurs when a baby is delivered before full gestation which can lead to significant developmental complications and health risks for the baby both immediately and later in life.
Little is known about what causes patients to deliver prematurely so the MCHRC is taking a multidisciplinary approach looking at immunity, environment, the microbiota, and other medical conditions to have a comprehensive view on the condition.
If you are interested in participation in the research below, please email us at [email protected] to find out if you are eligible.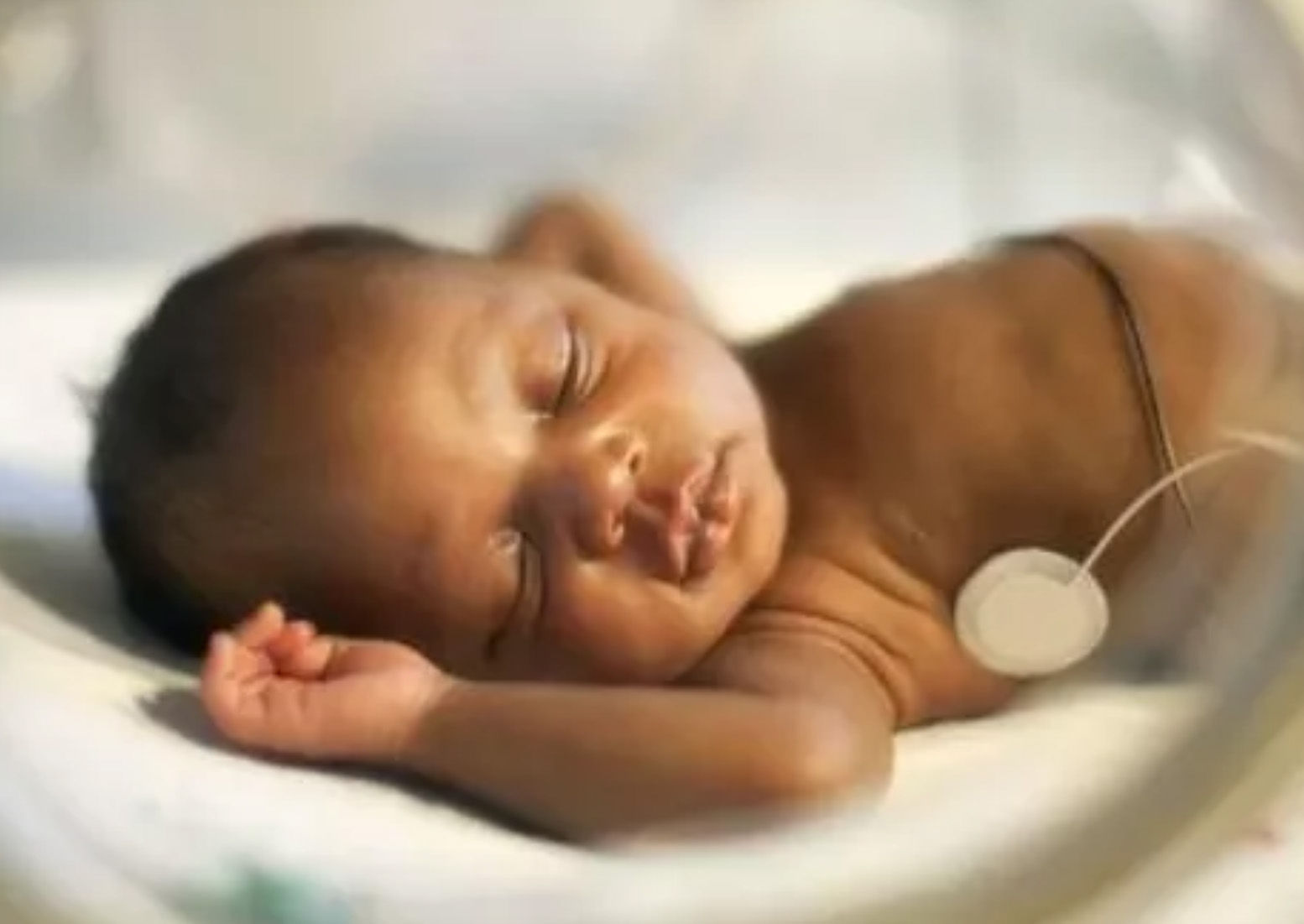 The challenge of preterm birth:
1 in 10 pregnancies end in a PTB (<37 completed weeks of gestation). The majority of PTBs are spontaneous meaning that parturition occurs at early gestational ages without an identifiable cause. As spontaneous PTB (sPTB) is responsible for the majority of all PTBs, understanding the causes of sPTB will provide us with the opportunity to discover, develop and offer reproducible and meaningful therapeutics to reduce this significant adverse health outcome. The extreme cost of PTB resides not only in the immediate neonatal care but also in long-term care of lasting morbidities Effective prevention of PTB could significantly lower neonatal mortality and morbidity as well as health care costs. While mortality in very preterm infants has decreased, this has come at a tremendous price as the prevalence of adverse outcomes for these children continues to rise.Being able to identify women at greatest risk for sPTB months prior to the clinical event will undoubtedly lead to new preventative and therapeutic strategies. Findings from the Elovitz Lab now provide evidence for a paradigm-shift in our understanding of sPTB by demonstrating that cervicovaginal (CV) microbial communities and the host immune response are significantly associated with sPTB (Elovitz et al, Nature Communications 2019)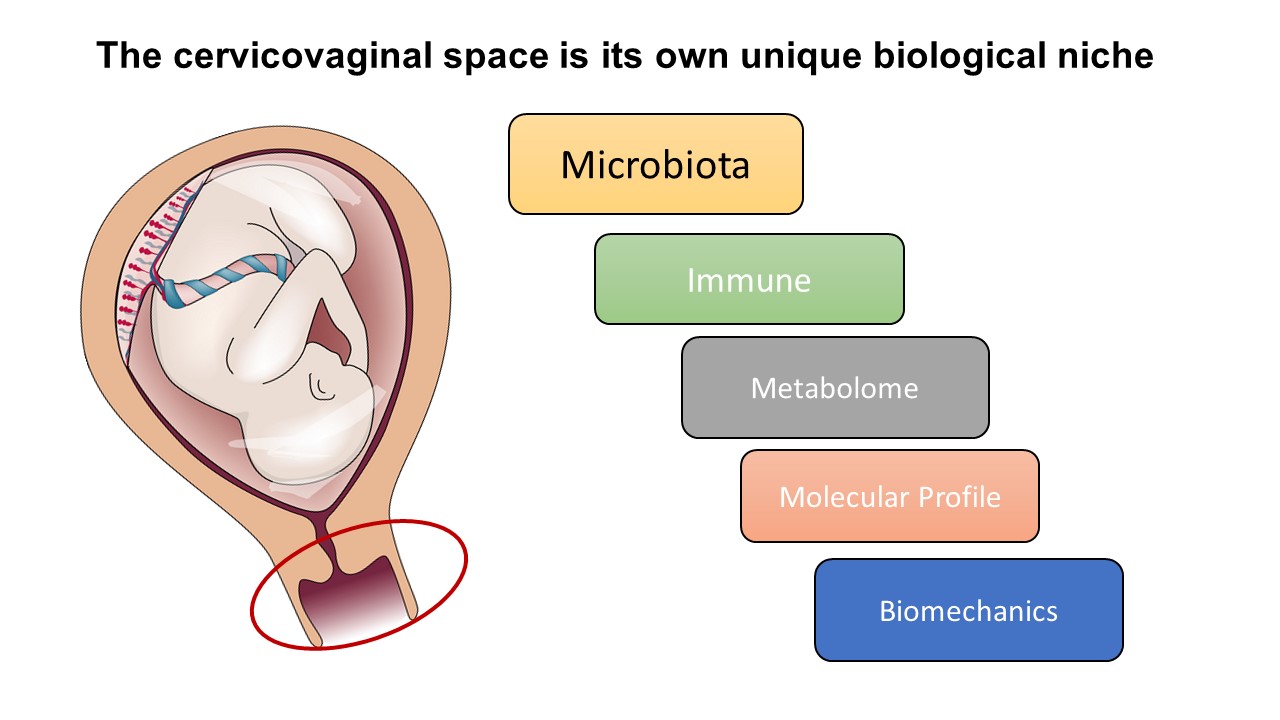 Cervical remodeling:
Cervical remodeling is an obligatory process for parturition at any time in gestation. While several studies suggest that cervical remodeling, especially premature cervical remodeling, occurs secondary to disruption in the cervical epithelial barrier, all these data are from in vitro or animal models. Sampling the cervix during human pregnancy has been problematic but a necessary step if the goal is to identify if this same mechanism, a change in the cervical epithelial barrier leading to premature cervical remodeling, in present in human pregnancy. Therefore, we created the "RNA PAP" which samples the cervical epithelium and existing immune cells from the ectocervix. Using this technique, we found that there was very distinct miRNA profiles, in the 2nd trimester, in women destined to have a sPTB. While this work demonstrates the ability to study the cervix during human pregnancy, a full transcriptomic profile was not investigated. In addition, this study did not examine CV microbial communities and thus, cannot inform us as to possible associations and interactions between microbial communities and gene expression profiles of the cervix as an indicator of premature cervical remodeling and sPTB. While there is one animal study to suggest that the transcriptomic profile of the cervix is biologically important as an indicator of cervical remodeling in sPTB,there are no human studies that examine the transcriptional profile of the pregnant cervix and how it is associated with the CV ecosystem and/or sPTB. Our current funding from the NINR will address this large gap in knowledge.
Ghartey J, Bastek JA, Brown AG, Anglim L, Elovitz MA. Women with preterm birth have a distinct cervicovaginal metabolome. Am J Obstet Gynecol. 2015;212(6):776 e771-776 e712.
Elovitz MA, Brown AG, Anton L, Gilstrop M, Heiser L, Bastek J. Distinct cervical microRNA profiles are present in women destined to have a preterm birth. Am J Obstet Gynecol. 2014;210(3):221 e221-211.
Nold C, Maubert M, Anton L, Yellon S, Elovitz MA. Prevention of preterm birth by progestational agents: what are the molecular mechanisms? Am J Obstet Gynecol. 2013;208(3):223 e221-227.
Xu H, Gonzalez JM, Ofori E, Elovitz MA. Preventing cervical ripening: the primary mechanism by which progestational agents prevent preterm birth? Am J Obstet Gynecol. 2008;198(3):314 e311-318.
DiGiulio DB, Callahan BJ, McMurdie PJ, et al. Temporal and spatial variation of the human microbiota during pregnancy. Proc Natl Acad Sci U S A. 2015;112(35):11060-11065.
Stout MJ, Zhou Y, Wylie KM, Tarr PI, Macones GA, Tuuli MG. Early pregnancy vaginal microbiome trends and preterm birth. Am J Obstet Gynecol. 2017;217(3):356 e351-356 e318.
Anton L, Sierra LJ, DeVine A, et al. Common Cervicovaginal Microbial Supernatants Alter Cervical Epithelial Function: Mechanisms by Which Lactobacillus crispatus Contributes to Cervical Health. Front Microbiol. 2018;9:2181.