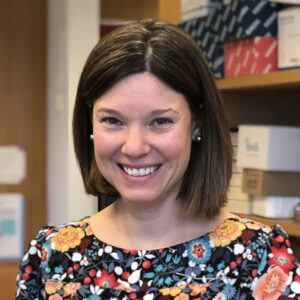 Lauren Anton Farrington, PhD
Senior Scientist and Lab Director
Lauren got her PhD from Wake Forest University in 2008 in Molecular Medicine where her thesis project focused on investigating the renin-angiotensin system in placental function and preeclampsia. Wanting to continue her work in translational research in women's health, she did her post-doctoral fellowship in the Elovitz Lab concentrating on preeclampsia and the role of miRNAs in placenta dysfunction. Following her post-doc, she became a Senior Scientist in the lab working on projects investigating the biological/molecular mechanisms regulating preterm cervical remodeling. Currently, she is focused on understanding the effects of the cervicovaginal microbiome on the epithelial barrier and how host-microbial interactions regulate health and disease of the cervicovaginal space leading to adverse obstetrical outcomes such as preterm birth. As Laboratory Director, she oversees all on-going research projects and acts as a supervisor and mentor to all research specialists and in-training fellows/students in the Elovitz Lab.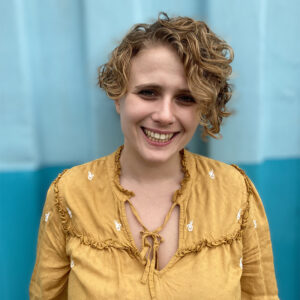 Emma Lewis, MD/PhD
Student, Immunology Graduate Group, University of Pennsylvania
I'm in Dr. Elovitz's basic science lab and study how immune cells at the maternal-fetal interface impact obstetric outcomes, including miscarriage, IUFD and preterm birth. I plan to attend Ob-Gyn residency and hope to mesh reproductive justice advocacy, clinical care, and scientific discovery all into one career. Outside of lab, I live in West Philly with my partner, two cats, and a wildflower + vegetable garden.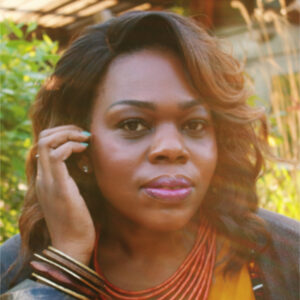 Johanna D. James
Research Specialist
Johanna D. James is a STEM Advocate and Culture Champion who believes that the creativity inherent in the people of the global majority is the spark needed to advance science. She is the Biospecimens Manager for all Elovitz's Lab Clinical studies including current studies POWER, MOMENTUM, PRIME, IMPROVE, PREDICTIVE and SPIRIT. Her motto is, "The best way to preserve culture is to live it.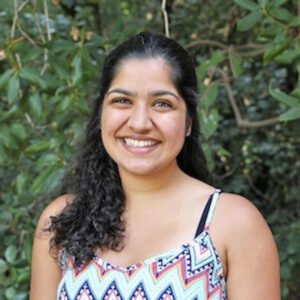 Andrea Joseph, PhD
Postdoctoral Researcher
Andrea completed her PhD in Chemical Engineering at the University of Washington, where she studied neonatal brain injury and developed nanotechnology to improve drug delivery to the brain. In the Elovitz lab, she now focuses on preterm birth, investigating the potential roles of dysfunctional vaginal microbiota and bacterial extracellular vesicles. She is also involved in projects with collaborators studying nanoparticle transport within the maternal-fetal dyad. Her long-term research interests lie in the development of nanotechnology for the prevention of preterm birth and the treatment of a broad range of diseases in the mom, fetus, and neonate.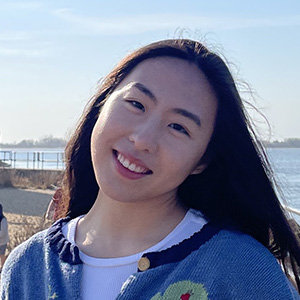 Nova Meng
Nova Meng is a sophomore in the University of Pennsylvania's School of Engineering and Applied Sciences studying bioengineering with a minor in chemistry. In the Elovitz lab, she works under Dr. Andrea Joseph to investigate fluorescent labeling of vaginal bacteria for in vivo applications.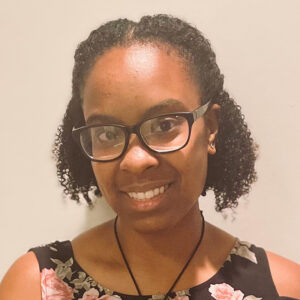 Briana Ferguson
Research Specialist B
Briana works with in vitro models to understand the influence of vaginal microbes on cervical and vaginal cells. In her free time, Briana enjoys cooking, painting, and spending time with her family.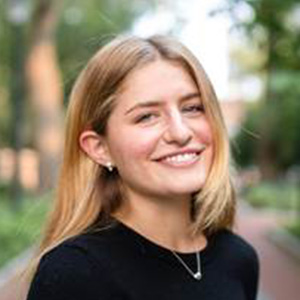 Isabella T. Mirro
The University of Pennsylvania | School of Engineering
B.S.E. Candidate | Bioengineering Major | 2023
Isabella is a junior studying Bioengineering at UPenn. In the Elovitz lab, she works under Andrea Joseph to characterize molecular and cellular changes in an animal model of spontaneous preterm birth. Outside of school, she enjoys exercising, cooking, and playing outside with her dogs.